Wow - what a year! And, with all the turmoil, it's just flown by and now we're mid-summer. For many of us that means hot, humid conditions, increased sun exposure and hopefully some vacation travel. As a dermatologist, this is the perfect time to remind you about the importance of sun-protection and keeping your skin protected now so you have healthy skin in the future. That's where Higher Education Skincare comes in. They use clean and effective ingredients that treat all skin types, as well as improve and maintain healthy skin.
Daily sunscreen is a must now and SPRING BREAK® Oil-Free Sunscreen SPF 30 is the perfect one since it's oil-free and won't cause breakouts or make your skin feel oily. It features skin-loving ingredients like chamomile, grape seed extract and squalene. This is the perfect time to make sure you are treating acne, since sun exposure can cause increased pigmentation at the sites of acne breakouts. If you're lucky enough to be traveling, wearing masks on planes in humid environments can really add to "maskne". Using the Skin Analysis tool on highereducationskincare.com will help you determine the acne treatment options tailored to your skin type.
CHEAT SHEET® Makeup Removing Wipes
Biodegradable, compostable and sustainable, these makeup removing wipes gently and effectively remove all traces of makeup, even waterproof! Full of skin loving ingredients like cucumber, oat kernel extract, and marshmallow root extract, these wipes leave your skin feeling clean, soft, and refreshed.
#AuthenticallyYou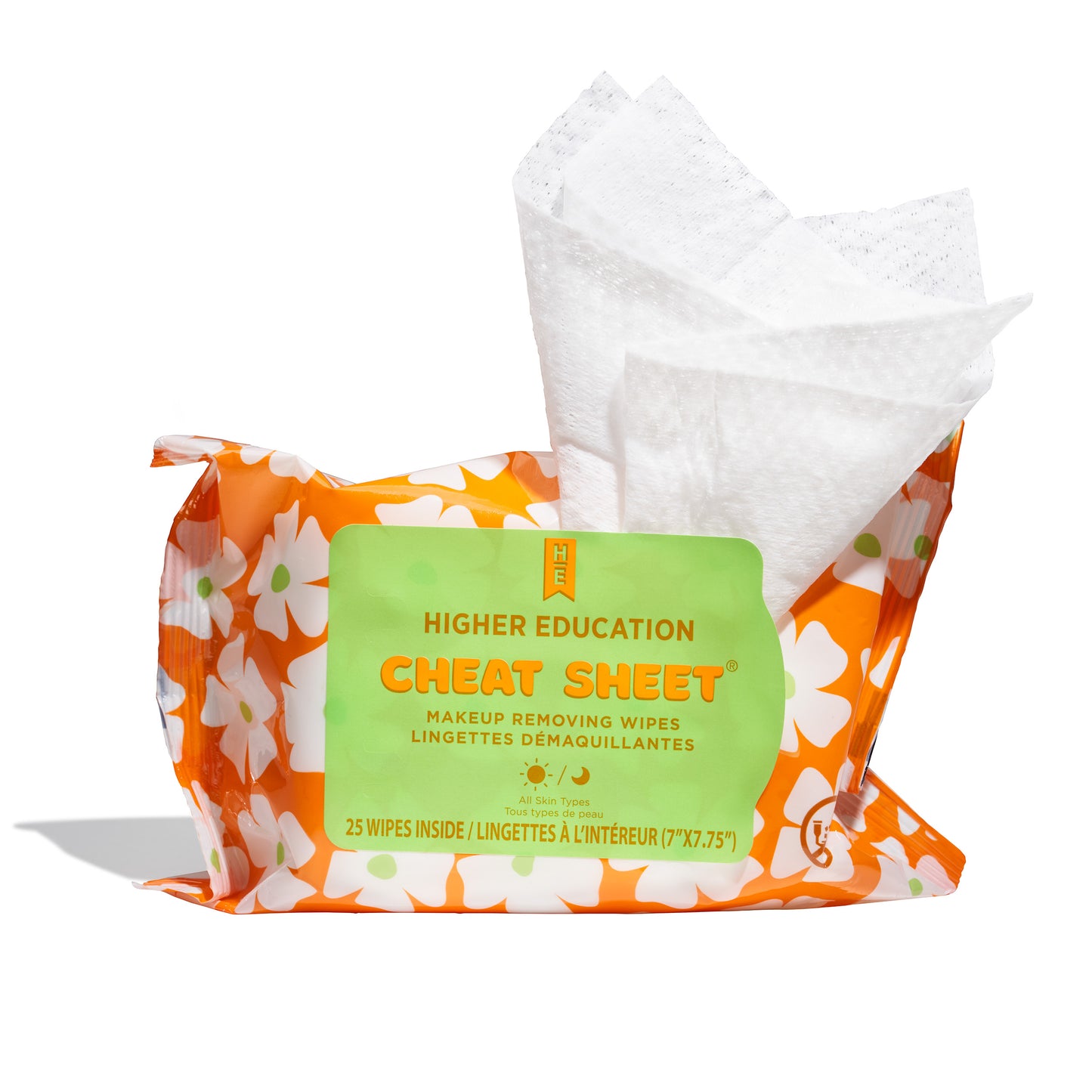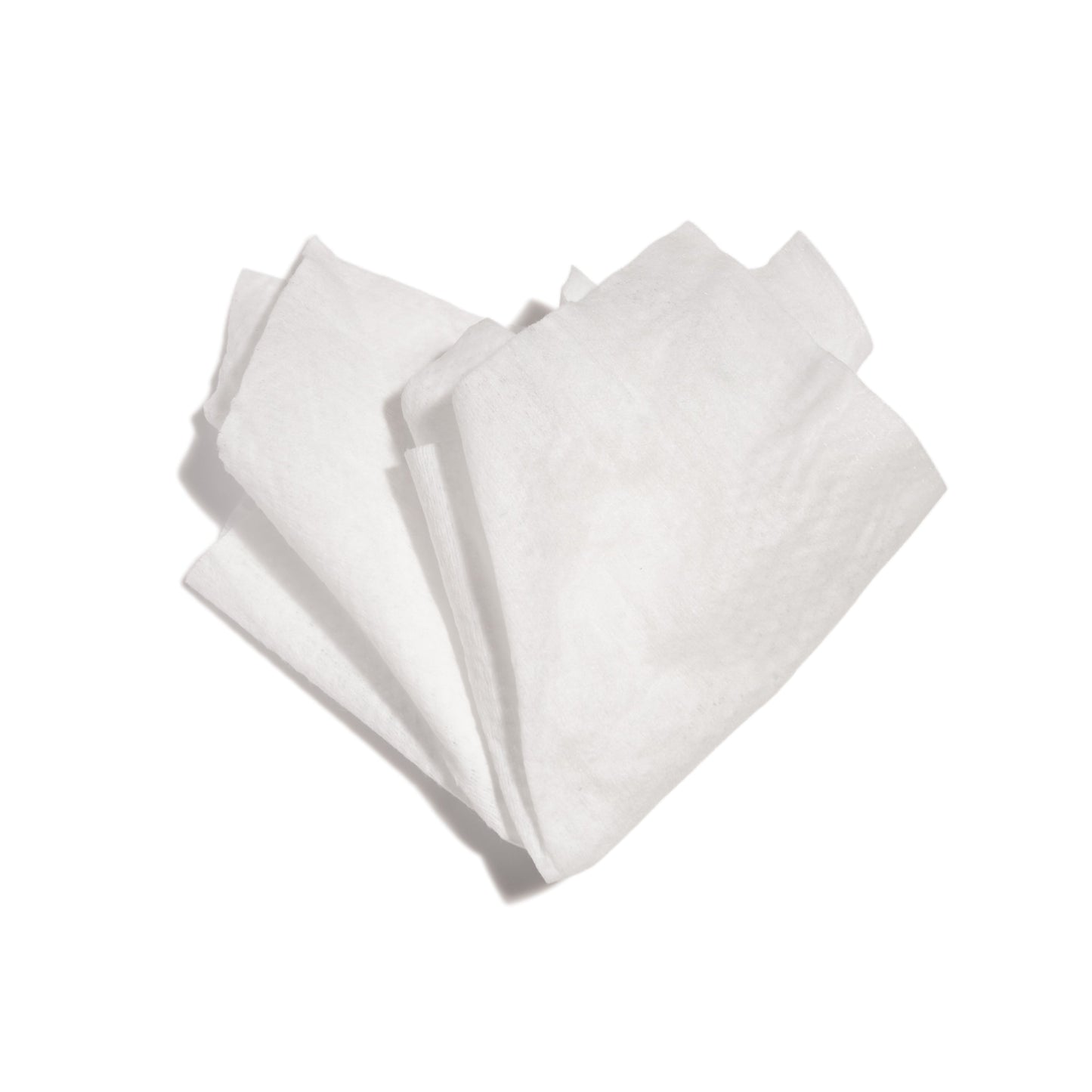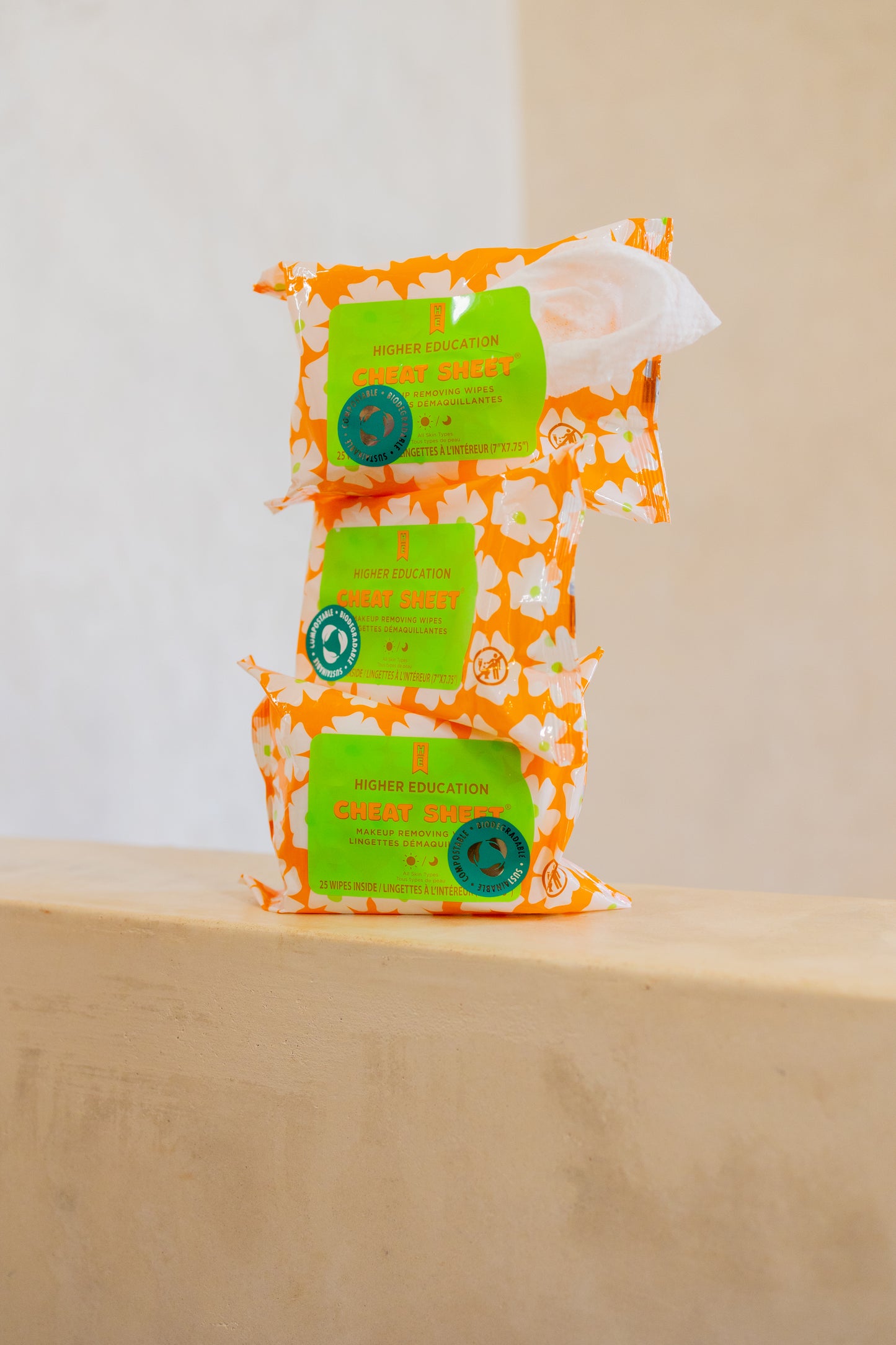 For those of you with dry or sensitive skin, being outdoors in the sun, water and wind can dry your skin out and you will definitely need a moisturizer that repairs and protects. HES offers some great moisturizers such as CRAM SESSION® Blue Light Blocking Moisturizer and GOAL DIGGER® Soothing Gel Crème.
Here is your easy summer skincare routine:
MORNING
NIGHT
Before bed, wash your face using PRE-REQ® Purifying Facial Cleanser or NO BRAINER® Gentle Facial Cleanser.
Use an exfoliator or acne treatment (MBA® Renewing 0.5% Retinol Serum is a good bedtime choice that also repairs sun damage and speeds up cellular renewal).
Moisturize using GOAL DIGGER® Soothing Gel Crème.
Sit back, daydream a bit and let summer be the relaxing, rejuvenating time it is meant to be.