CHEAT SHEET ®
Makeup Removing Wipes
25 Wipes
Biodegradable, compostable and sustainable, these makeup removing wipes gently and effectively remove all traces of makeup, even waterproof! Full of skin loving ingredients like cucumber, oat kernel extract, and marshmallow root extract, these wipes leave your skin feeling clean, soft, and refreshed.
#AuthenticallyYou 
View full details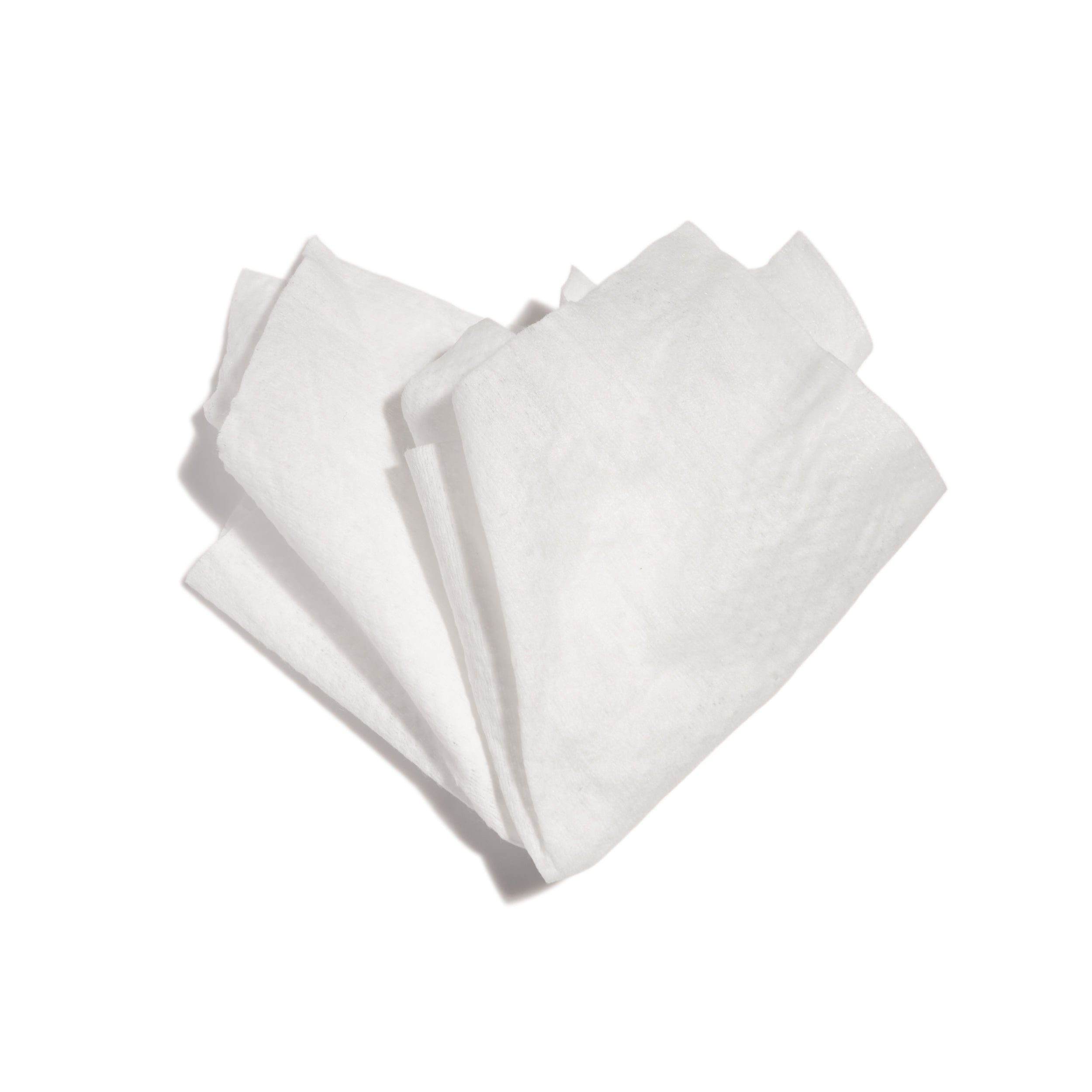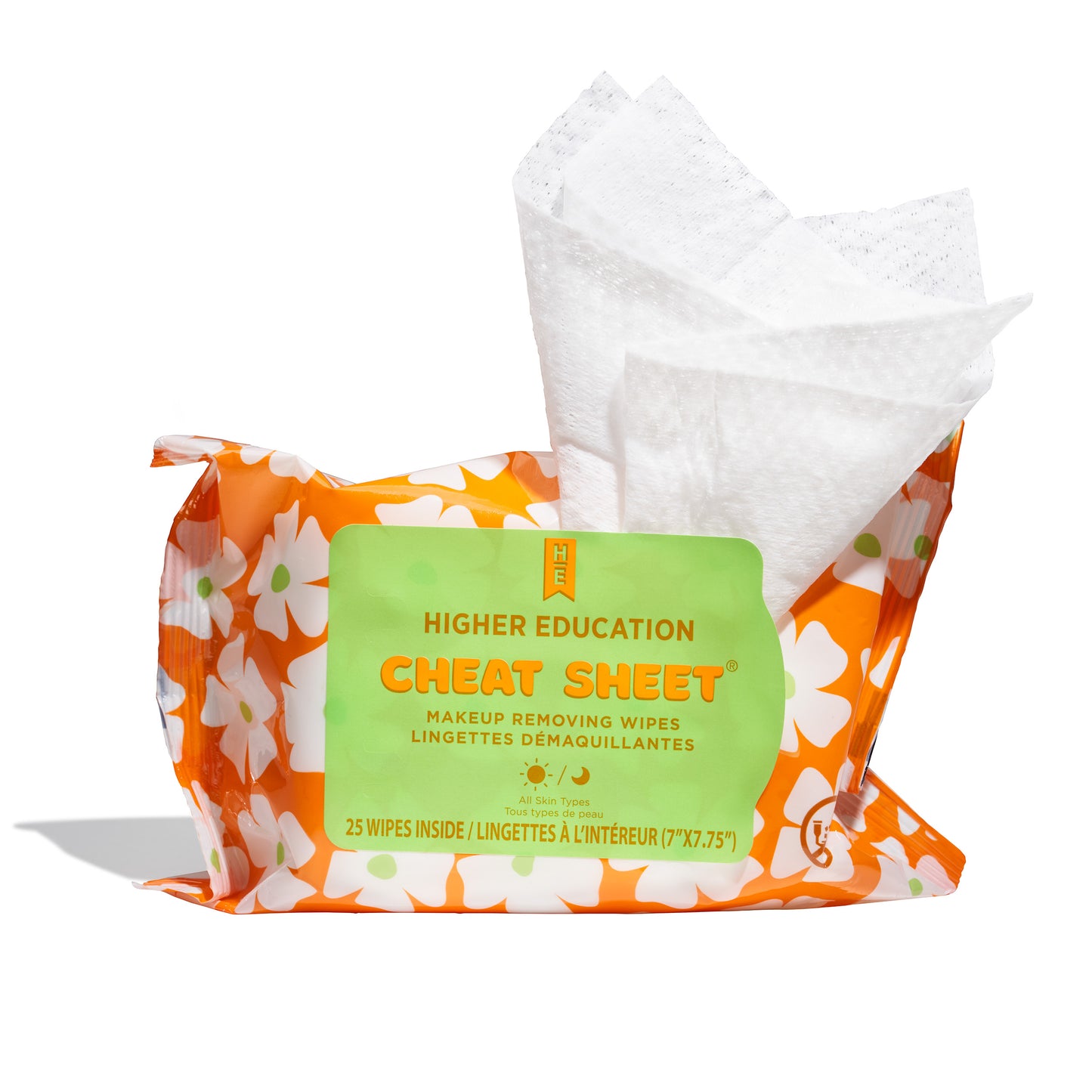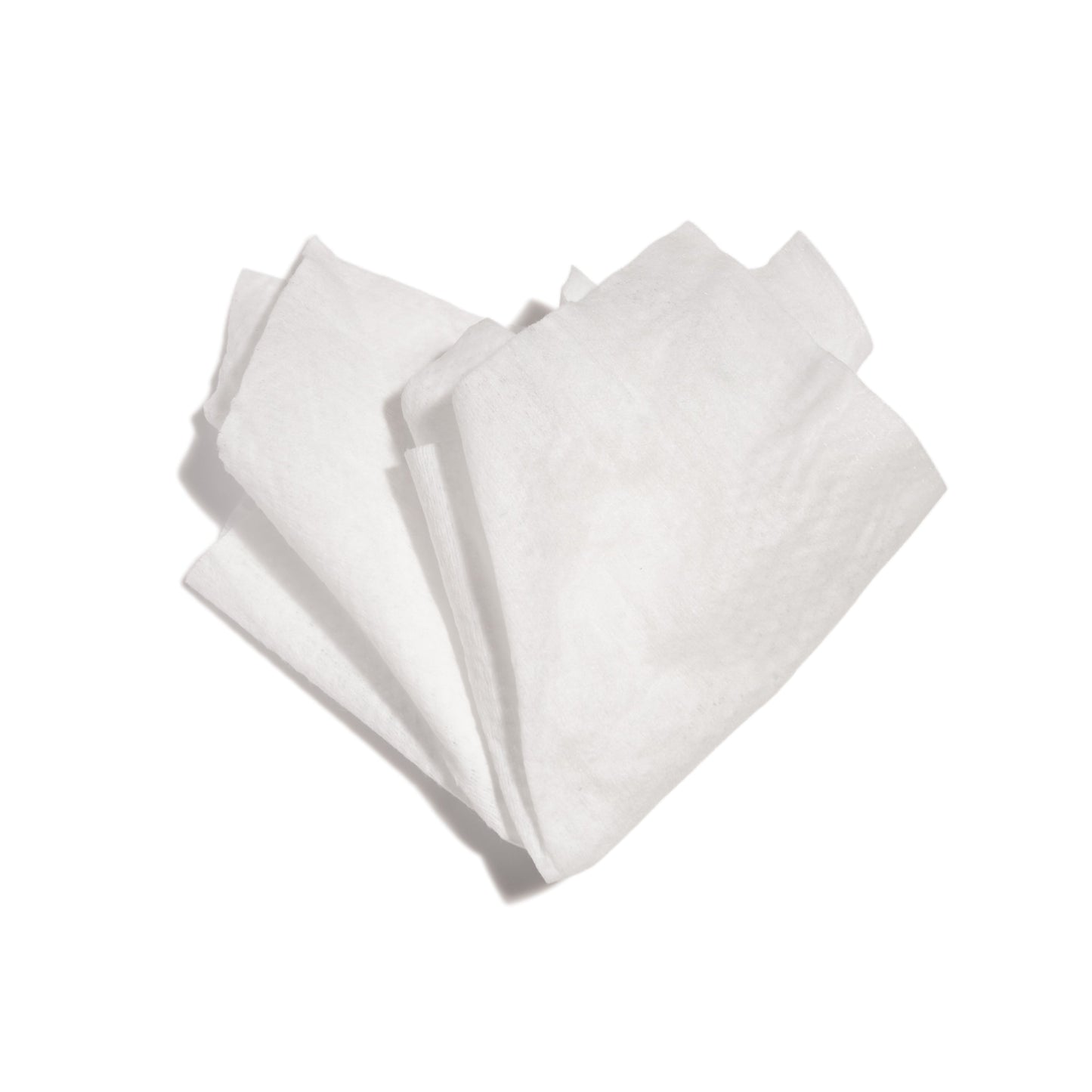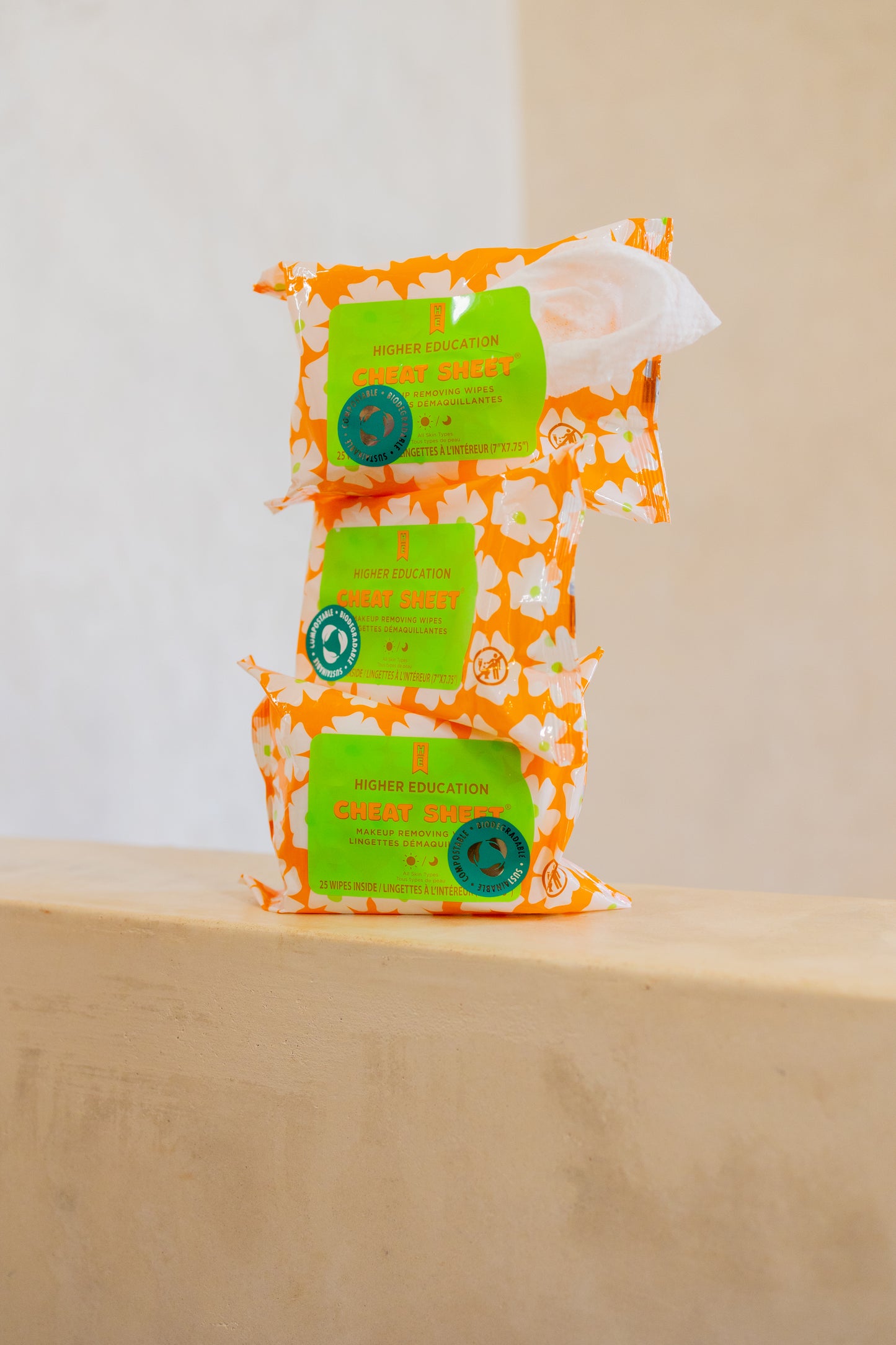 Star Ingredients
Aloe Leaf Extract
Full of antioxidants, vitamin A and vitamin C
Anti-inflammatory
Naturally-occurring enzymes gently exfoliate
Improves moisture levels in the epidermis
Chamomile Flower Extract
Anti-inflammatory
Neutralizes free radicals and skin irritants
Provides antiseptic and antibacterial properties
Soothes, heals, and reduces redness

Cucumber Extract
Reduces redness
Protects against environmental pollutants
Hydrates and soothes
Oat Kernel Extract
Dissolves dirt and oil
Refines pores
Improves skin's tone and radiance
Smooths skin's texture
All Ingredients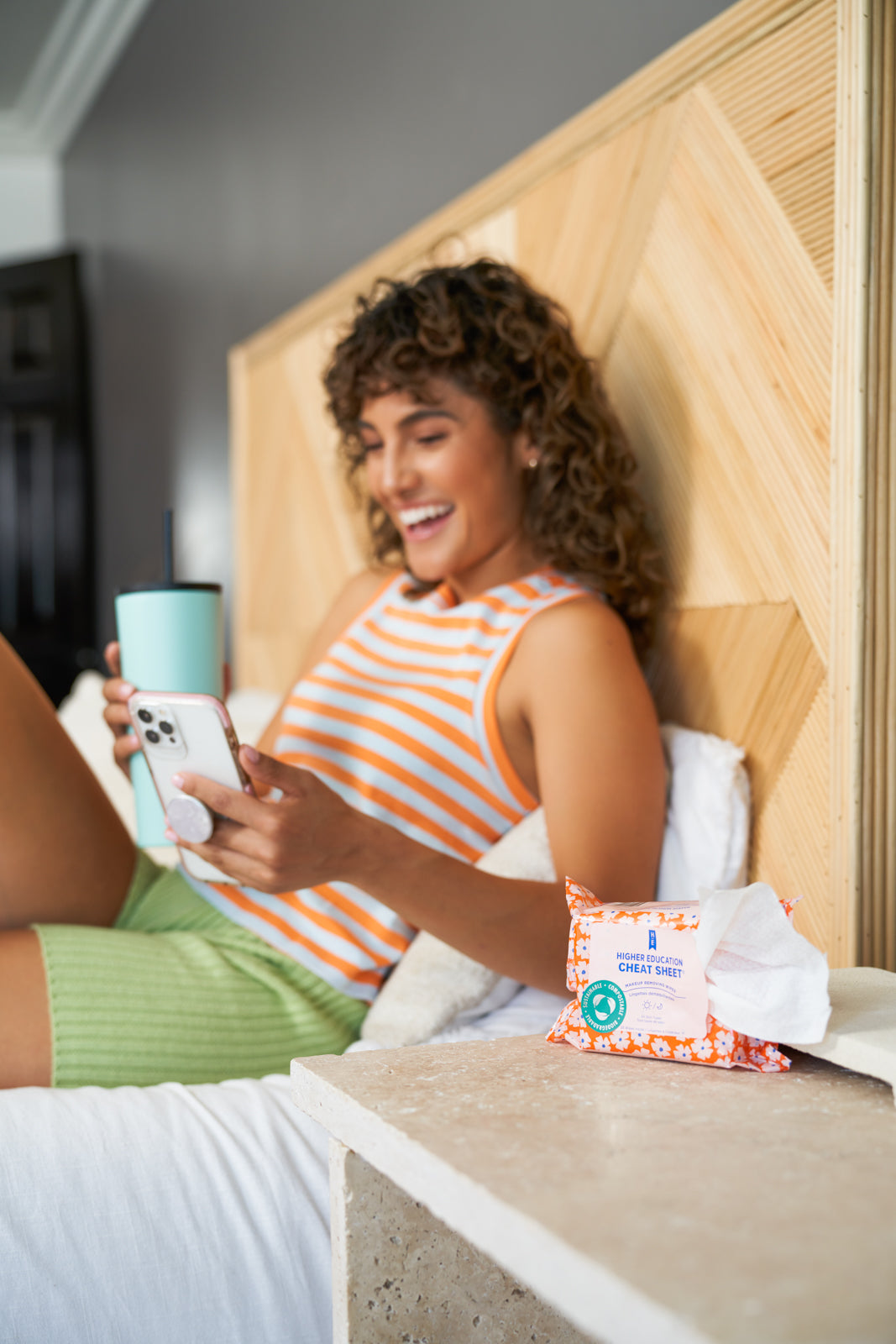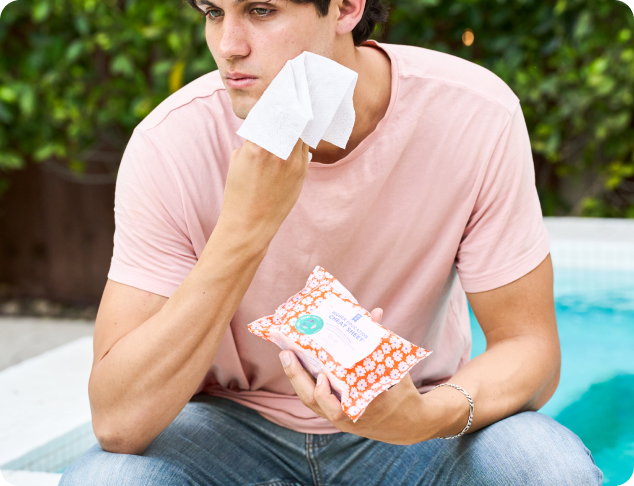 Directions For Use Use in the AM or PM. Repeat as necessary. Make sure to reseal the package after each use to keep wipes fresh.

Simply wipe over your face, neck, and chest.

Don't forget to recycle the package when empty. Contains 25 wipes.
Pro Tips
Use CHEAT SHEET® first in your double cleansing routine. Follow up with PRE-REQ® or NO BRAINER® for the ultimate clean.
Our wipes are perfect for cleaning your makeup brushes between thorough brush baths!
Great for a boost of freshness all over the face & body.